The Rózsa Apartman is located in Alsóörs, on the northen cost of Lake Balaton. Our guesthouse is 80 meters from the beach in a beautiful green surroundings providing comfort to those wish to recreate and relax. All our apartaments are spacious with en-suite bathroom, kitchenette and satellite television. The studios on the first floor are air-conditioned.
Dog, pets can not be accepted!
In our guest-house you can find 8 types of apartments
- Studio whit share kitchen: Room with share kitchen, tv, shower, toilet, fridge and balkony.
- Studio whit kitchen: Room with kitchencorner, tv, shower, toilet, fridge and balkony.
1.5 roomed apartment: room whit kitchencorner, tv, shower toilet, air-conditioning, rooms that open out of one another.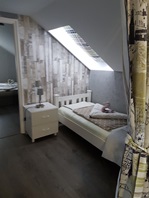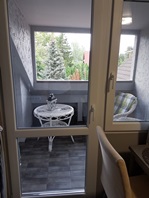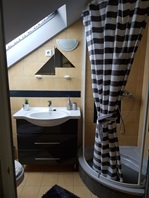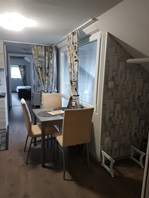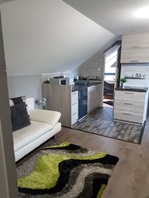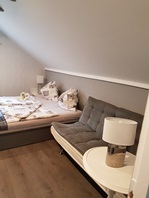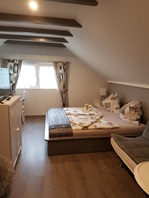 - 1.5 roomed apartment:: Bedroom,tv,living room whit a bed thet can be remade for two,kitchen,bathroom,toilet,balkony.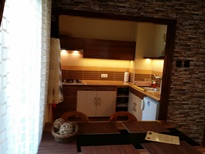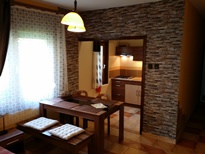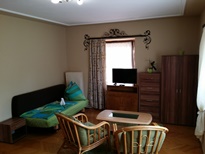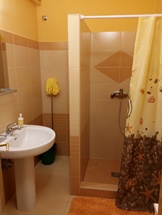 - 2 rooms apartment: 2 rooms, 2 tv, dining-room, kitchen, bath, toilet and balcony.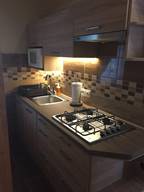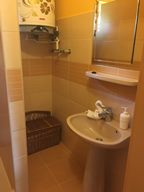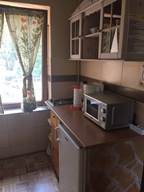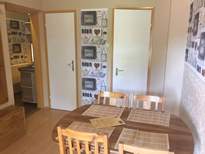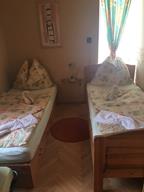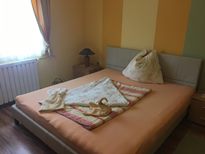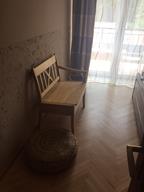 - Studio apartment: bedroom, tv, living room with a bed that can be remade for 2, kitchenkorner, shower, toilet and balcony.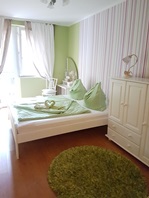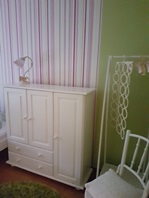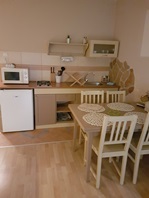 Our guests can enjoy a sun-deck, on outdoor swimming pool, a playground for children, sauna and barbacue int he sculptured and well kept garden. Guests can park their cars int he private courtyard.

Group reservation are accepted against pre- booking. Reservation can be down by mail, fax, telephone or via e-mail.

- Breakfast, programmes can be organized upon request.

- Activities: sailing, cellar-party, 1 day excursion, horse-riding, fishing, bob.

- Facilities: free Internet acces (WLAN)

- Children friendly services: we can provide you with baby bath-tub, travel cot, baby phone and highchair. Our little guest can also find a sandbox, trampoline, a swing and a slider.

We hope you like this short introduktion and we can welcome you soon in the Rózsa Apartman in Alsóörs.